Important Things about Tooth Whitening Treatments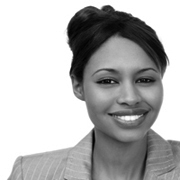 Tooth whitening treatments are an easy, popular, and effective way to brighten and improve your smile. If you are interested in learning more about tooth whitening, our Los Angeles tooth whitening expert can help you understand your options. A dental exam will help us determine your candidacy for the procedure and recommend the best products or procedures to meet your needs.


Am I a candidate for tooth whitening?
1. Do you have tooth-colored fillings, dental veneers, or other visible restorations?
2. Do you have internal stains, such as those caused by root canal treatments or antibiotics?
3. Do you have naturally gray teeth?
4. Are you pregnant or nursing?
5. Do you have extremely sensitive teeth?
6. Are your teeth and gums healthy?


How does teeth whitening work?
A peroxide solution, which is designed to open the pores of the enamel, is applied to teeth. It works by lightening the dentin and removing stains. Teeth will look whiter and brighter. Our dentist offers several teeth whitening solutions that can work for virtually anyone with stained teeth. Those who have sensitive teeth may benefit most from in-office whitening that can be fully customized to your needs, followed by a fluoride treatment.


What can I expect?
In-office whitening treatments can leave your teeth eight shades lighter in about an hour while take-home treatments offer noticeable results within days.


Those who are not candidates for traditional teeth whitening treatments may benefit from porcelain veneers instead. Contact our office today to schedule your tooth whitening consultation.

Back to Blog