Smile Makeovers Can Lead to a Healthier Lifestyle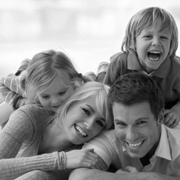 With all of the latest dental health advancements, such as porcelain veneers, teeth whitening, and dental crowns, it is becoming increasingly common for patients to receive cosmetic dentistry smile makeovers. In addition to helping patients gain a more natural and aesthetically pleasing smile, patients are also noticing benefits extending into many different areas of their health. Some of the most common concerns that can be addressed with a smile makeover include:


• Teeth Discoloration or Stains – Through in-house professional teeth whitening and bleaching procedures, the color of the teeth can be restored, lightened, and brightened for a brilliant white smile that turns heads.
• Mismatched and Discolored Fillings – Dentists can easily replace the old fillings with new and improved tooth-colored fillings that perfectly blend in with other teeth for a seamless appearance.
• Chipped or Cracked Teeth – When teeth have become damaged, teeth reshaping procedures can be effective to helping patients restore a more natural, youthful look.
• Crowded or Spaced Teeth – For teeth that appear to be too small or large for the mouth, the shape of the teeth can be altered with porcelain veneers and dental crowns to solve the problem of overcrowded or large gaps between teeth.
• Missing or Decayed Teeth – Gaps that have resulted from missing or decayed teeth can be filled with porcelain bridges or dental implants for a more natural smile without wide spaces.


When patients visit our Los Angeles tooth whitening expert and cosmetic dentist, they experience more than just a brand-new smile. Smile makeovers help patients develop healthier gum tissues, remove plaque buildup, and increase motivation to maintain their dental care. Furthermore, smile makeovers yield healthy dietary lifestyle changes for weight loss, boosts in self-esteem, and improved psychological well-being.

Back to Blog